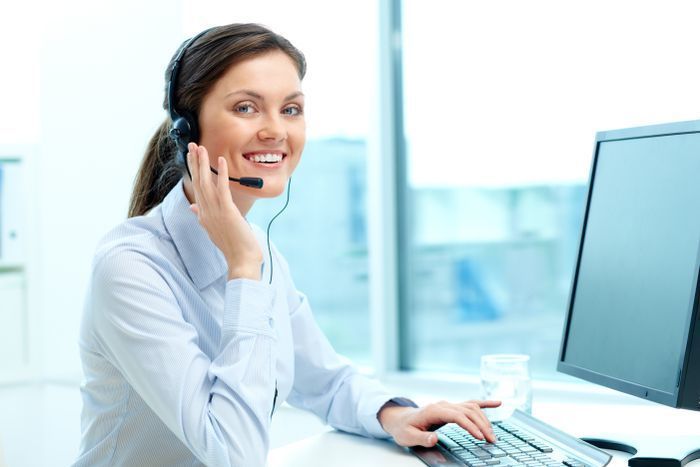 CUSTOMER SERVICE REPRESENTATIVE
We are currently seeking a Customer Service Representative who is responsible for the sustainment and development of working relationships with customers as well. The CSR oversees and manages the production of the job from the time the account executive sells it through production. The CSR also coordinates communication between the customer, manufacturing, and the sales rep.
Timely and frequent contact with customers, sales reps and manufacturing make this a critical position for monitoring and improving the Company's quality and performance.
ESSENTIAL DUTIES AND RESPONSIBILITIES
This position is critical to company quality and productivity, including ensuring excellent working relationships between production and sales, sales and customers, and customers and sales. Strong organizational work habits, good judgment, excellent communication skills, and follow-through on time-sensitive activities are critical to ensure a quality product, customer satisfaction, customer retention, and company performance.
Each representative must exercise judgment and discretion to properly plan, modify, and implement layouts and productions modes for a job. Technical knowledge in graphic arts is an ongoing (and changing) requirement. This issue, in particular, includes (but is not limited to) the Company's electronic prepress capabilities and procedures, USPS (and other shipping) regulations, and the company's operating procedures.
Each representative should assess and understand assigned customer's needs and expectations, in order to create customer preference and loyalty for the Company. Documentation, obsessive follow-up, and disciplined support of customer profiles, quote requests, and additional information is critical for effective support of customers and manufacturing.
Direct account responsibility: The CSR makes the final decision as to whether a particular job is up to company or customer standards. If a CSR determines that a finished product is not acceptable, the CSR has the authority to rerun the job. Likewise, a CSR has authority to stop production if there is a need.
Management of assigned accounts: The CSR is to personally act as the representative on behalf of the customer in all activities. This includes, for example, reviewing a proof with a customer and notifying the customer of alteration charges. Customer complaints, customers' expressed concerns, where the company's performance is perceived as "falling short" of customers' expectations and requests that the company does not respond positively to should be communicated in a timely manner to the account executive and immediate supervisor. Recognizing and supporting opportunities to improve performance for customers is a central role for this position. Any advice or recommendations the CSR can make to improve the production of a job should be voiced to the customer and management (cost, efficiency, paper, and ink). If there is a change in the job midstream, the CSR should notify the client immediately of the change.
Negotiation and re-negotiation of production schedules regarding customer's jobs is a daily requirement for an effective CSR. Keeping the sales rep "in the loop" of customer information is critical for maintaining the effectiveness and support of both sales reps and manufacturing.
The CSR mission is to please the customer by delivering them a quality product for a great price on time. They should strive to make the customer feel good.
QUALIFICATIONS
Good judgment
Fundamental math skills - ability to use a ruler and calculate fractional math
An eye for quality
Must have the ability to appropriately communicate and interact with customers
If you are interested in this position, email us at customer.service@mmptoledo.com